click to enlarge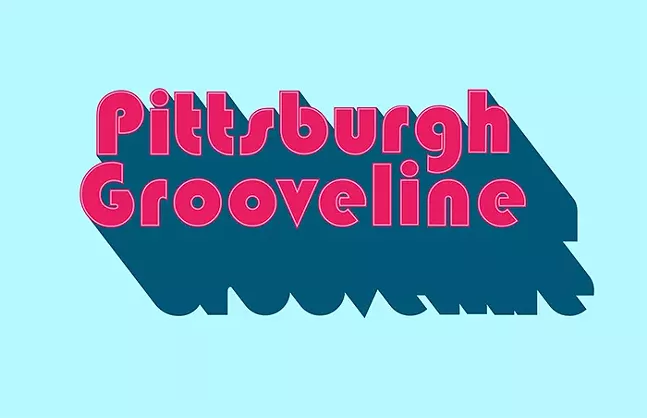 Never suffer another boring weekend night. Each week, the
City Paper
compiles a list of Pittsburgh dance parties for you and your crew to bust loose to the best bangers, EDM, pop hits, and more. (All events are 21 and over unless otherwise stated.)
Thursday
Dance Dance Party Party Pgh.Thu., Feb. 7. 7-8 p.m. Better. a studio for you. 730 Brookline Blvd., Brookline. $10 suggested donation or pay-what-you-can. facebook.com/betterstudioforyou
No (cis) boys, booze, or judgment allowed at Dance Dance Party Party, a "womxn and queer-only freestyle dance party" where dancers of all ages enter a dark, disco-lit room for a fun anti-workout in a safe environment. Dance clothes or workout gear recommended. Kids 16 or younger are welcome with an adult. Takes place on the first and third Thursday of each month.
Friday
Pop Rocks Y2K Dance. Fri., Feb. 8. 9 p.m.-2 a.m. Belvederes Ultra-Dive. 4016 Butler St., Lawrenceville. $5. belvederesultradive.com
Head back to the days of Missy Elliot, Ke$ha, LCD Soundsystem, and others when Belvederes Ultra-Dive presents Pop Rocks Y2K Dance, featuring DJ Nice Rec and DJ Killjoy.
LazerCrunk Monster Bass with Hypho. Fri., Feb. 8. 10 a.m.-2 p.m. Brillobox. 4104 Penn Ave, Bloomfield. $7 before 11p.m., $10 after. brilloboxpgh.com
Cutups and Keebs of the Pittsburgh dance party LazerCrunk, welcome guest DJ Hypho for Monster Bass. Described as a "rising star of UK bass music," Hypho will spin original tunes influenced by dark dubstep, techno, breaks, and grime.
Saturday

Sadderday at Belvederes. Sat., Feb. 9. 9 p.m.-2 a.m. Belvederes Ultra-Dive. 4016 Butler St., Lawrenceville. $5-7. belvederesultradive.com
Get ready to visit your emo phase when Belvederes hosts Sadderday, a night of up-tempo sad bastard music from the 1990s and 2000s, all mixed with EDM. Host DJ: ADMC spins a selection of alt-rock, pop-punk, and more, with essentials like At The Drive-In, Saves the Day, Death Cab for Cutie, and Weezer.
Skellism at the Cruze Finale. Sat., Feb. 9. 8 p.m.-2 a.m. Cruze Bar. 1600 Smallman St., Strip District. cruzebar.com

After months of uncertainty, Cruze finally says farewell with a show featuring Texas act, Skellism. Give Cruze a perfect send-off by dancing the night away.
Saturday Nights with DJ Nugget. Sat. Feb. 9. 10 p.m. – 2 a.m. Doors at 6 p.m. The Goldmark. 4517 Butler St., Lawrenceville. thegoldmark.com
This regular dance night at Goldmark features an eclectic mix of tunes spun by DJ Nugget, including rock, hip-hop, disco, and reggae. Watch for guest DJs.
Make Sure Your Have Fun. Sat. Feb, 9. 10 p.m.-2 a.m. Spirit. 242 51st St., Lawrenceville. $5 RSVP/$7 regular admission. spiritpgh.com
This monthly event welcomes Kerim the DJ, Arie Cole of the Slappers N Bangers dance party, and DJ Coleblooded of WAMO for a night of hip-hop, R&B, dancehall, trap, and more.
Do you have a dance party you want to promote? Email awaltz@pghcitypaper.com.