click to enlarge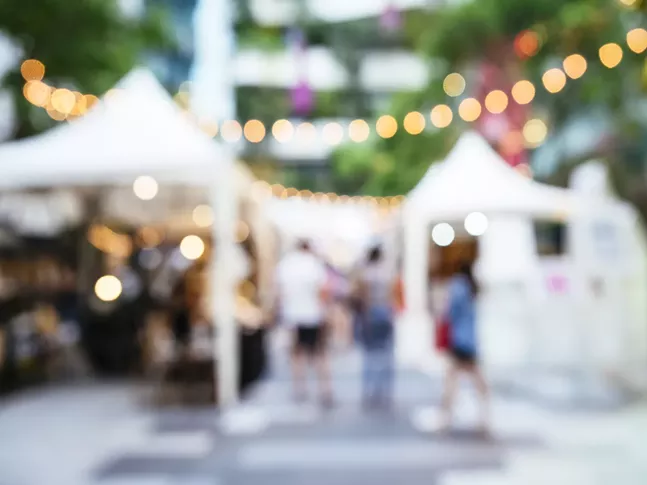 Sat., Aug. 10 is packed with some big events, including food and drink festivals and live music by the water. To help you get the most out of this incredibly packed Saturday, check out this handy guide with times, locations, and, in some cases, distances.
Fresh Fest 2019. 12-9 p.m. Nova Place, 100 S. Commons St., North Side. $25-150. freshfestbeerfest.com
The country's first festival dedicated to Black craft beer brewers returns with a line-up of Black-owned breweries at Nova Place. Spend your afternoon or evening, or both, sampling a showcase of craft beers, ciders, and spirits from Black-owned breweries, some made in collaboration with Black artists and entrepreneurs from Pittsburgh and beyond. VIP and early access ticket holders can get in before 3 p.m. with general admission starting at 5 p.m. – either way, guests get access to vendors, live music, food trucks, and more.
Pittsburgh VegFest. 11 a.m.-5 p.m. Allegheny Commons East, 255 E. Ohio St., North Side. Free. pittsburghvegfest.org
Balance out the beer from Fresh Fest with some non-meat goodies at VegFest, located in Allegheny Commons East, just a few minutes away from Nova Place (that's walking, of course). Check out over 138 vendors, music, and, of course, live animals ready for some pets.
If you're yearning for some cool music and riverside fun (especially with the cancellation of this year's biggest riverfront celebration, the Regatta) head to Millvale and Sharpsburg, where you'll find three different festivals – the Millvale Music Summer Picnic, the Pittsburgh's Very Own show at Mr. Smalls Theater, and the Sharpsburg River Festival.
Sharpsburg River Festival. 1-5 p.m. James Sharp Landing. Off of Main and 13th St., Sharpsburg. Free. sharpsburgneighborhood.org
Sharpsburg puts aside its problems with flooding and stormwater management to celebrate one of its (sometimes troublesome) amenities during the Sharpsburg River Festival. Enjoy food vendors, live music, games, and activities, as well as information on water resources available to the public.
Millvale's Music Summer Picnic. 2-9 p.m. Millvale Riverfront Park, 70 River Front Drive, Millvale. Free.
It's a nine-minute drive or 20-minute bike ride from the Sharpsburg River Festival to another community-organized, day-long event, the Millvale's Music Summer Picnic. The event features several local acts, including funk-pop punk-rock band The Bleepy Things and guitarist Byron Nash, as well as food trucks and beer by Iron City, Victory, and Troegs.
Pittsburgh's Very Own. 8 p.m. Doors at 7 p.m. Mr. Smalls Theatre, 400 Lincoln Ave., Millvale, $10. mrsmalls.com
As long as you're in Millvale, you should head over to Mr. Smalls Theatre for
Pittsburgh's Very Own. This edition of the quarterly series will showcase some of the city's top female musicians of color, including Inez, Leila Rhodes, Sierra Sellers, and Simone Davis.